Billing/Insurance
Commonly Asked Billing Questions
Question:  What do I need to do if my insurance changes?
Answer: To update your insurance information,  please contact our Billing Department at (843) 818-1181, extension 5.  We also ask that you bring your new insurance card to your next appointment.
Question:  What if there is a problem or error with my bill?
Answer: Insurance statements can be difficult to understand!  If you encounter potential problems with your bill or have questions about your coverage, please contact our Billing Department at (843) 818-1181, extension 5.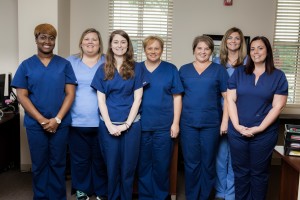 General Billing and Insurance Information
While the Pain Specialists of Charleston Billing Department is readily available for billing and insurance questions, our patients are responsible for a comprehensive understanding of their individual coverage & benefits associated with your particular insurance company.
Please remember that insurance is considered a method of reimbursing the patient for fees paid to the doctor and not a substitute for payment. Some companies pay fixed allowances for certain procedures while other carriers pay a percentage of the charge; It is your responsibility to pay any deductible amount, co-insurance, or any other balance not paid for by your insurance.
If you have recently moved, had a change to your insurance, claims adjustor, attorney, primary treating physician information, or had any other change to your personal information, please supply us with the new information within 10 days of the change so we can keep up-to-date records.
Download and Print our Financial Policy
Pain Specialists of Charleston participates in a wide range of insurance plans including, but not limited to:
Aetna
AARP Medicare
Avantria
Beech Street
Blue Choice
Blue Choice Medicaid
Blue Cross Blue Shield
Blue Cross Federal
Blue Cross State
Carolina Care Plan
CHC Cares of S. Carolina/Wellpath Medicaid
Cigna
Coventry Health Care
Evercare
Evolutions
First Health Mailhandlers
Galaxy Health Network
Great West
Humana Choice Care Pro
Humana Gold Choice (Medicare Advantage Plan)
Instil Health (Medicare Advantage)
Kanawha
Medcost
Medicare
Multiplan
PHCS
PPO Next (Acquired by Beech Street
Provider Select Inc
Railroad Medicare
Secure Horizons
S.C. Medicaid
Southeastern Community Care
Thomas Cooper Corporation
Total Carolina Care
Tricare
Tricounty Project Care
United Health Care
Wellpath
Workers Compensation
VETERAN'S CHOICE HEALTH NOTICE
Veteran's Choice Health Insurance Program will not continue patient coverage for current beneficiaries as of September 30, 2018.
*Patients currently covered with Veteran's Choice will need to select a replacement insurance or be scheduled as a self-pay patient.*
Should you have any questions about your coverage, please contact our Billing Department at: 843.818.1181 ex. 5
Additional billing or insurance questions?  Our friendly billing staff will be happy to assist you!  Call (843) 818-1181, extension 5 to speak with a Pain Specialists of Charleston billing representative.